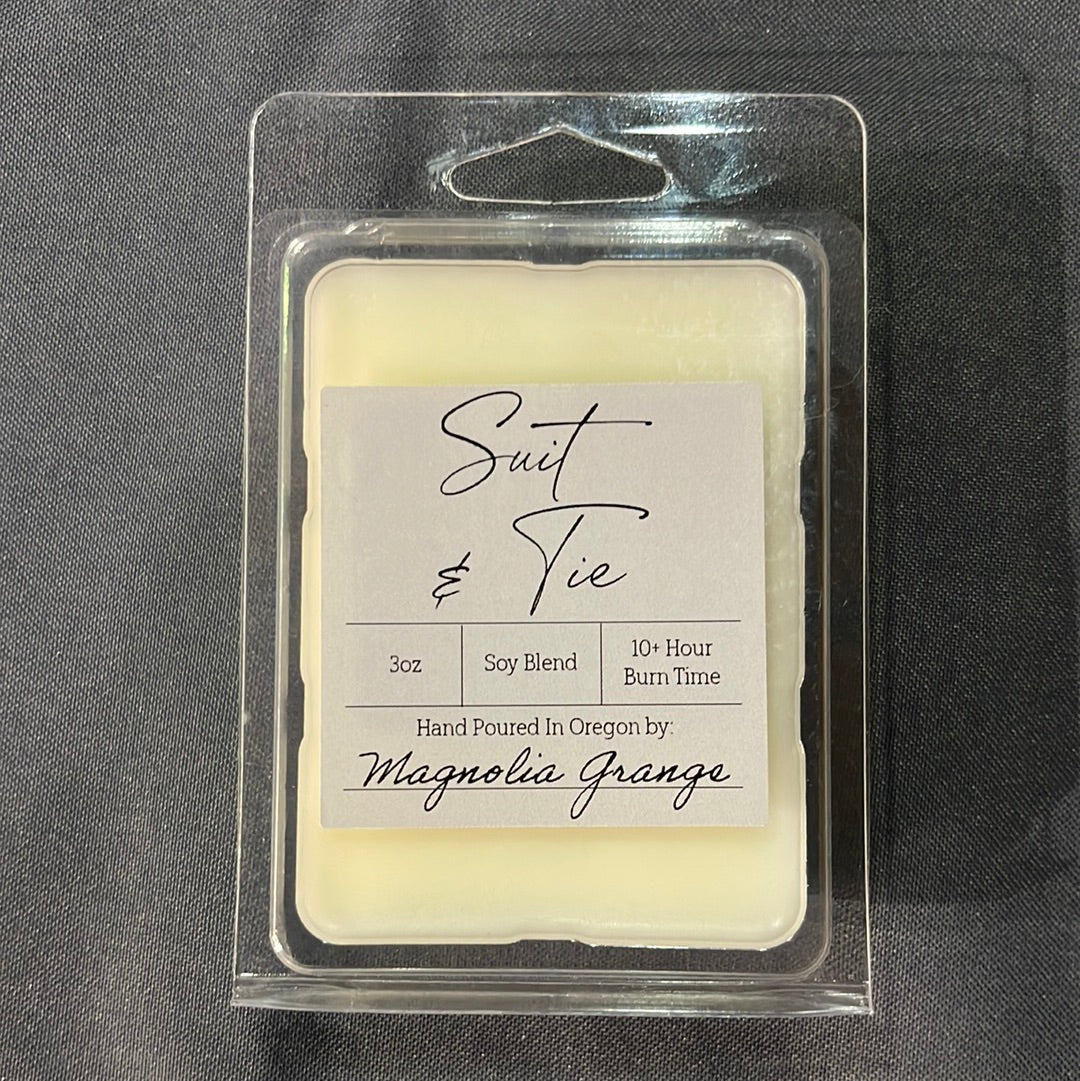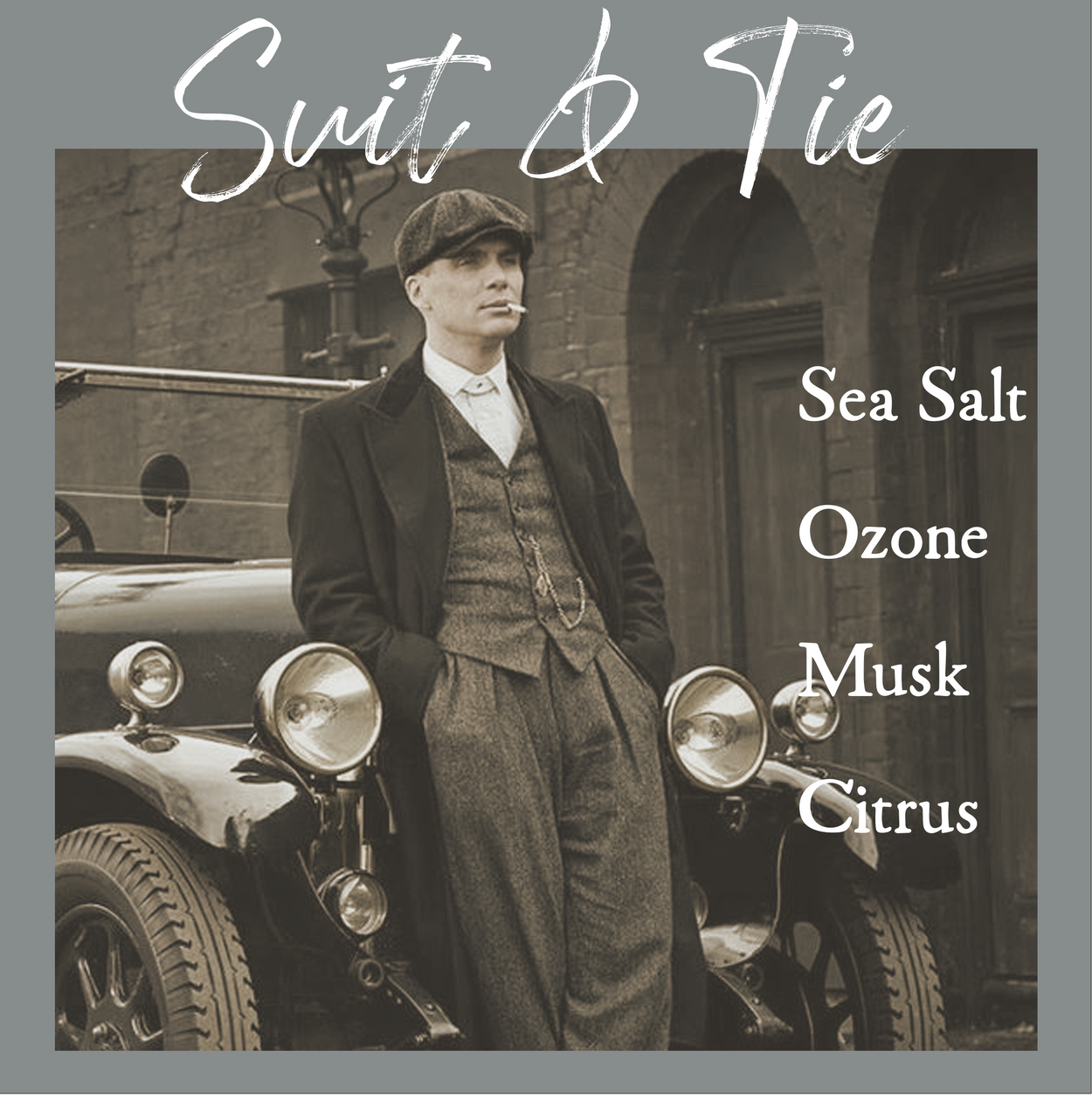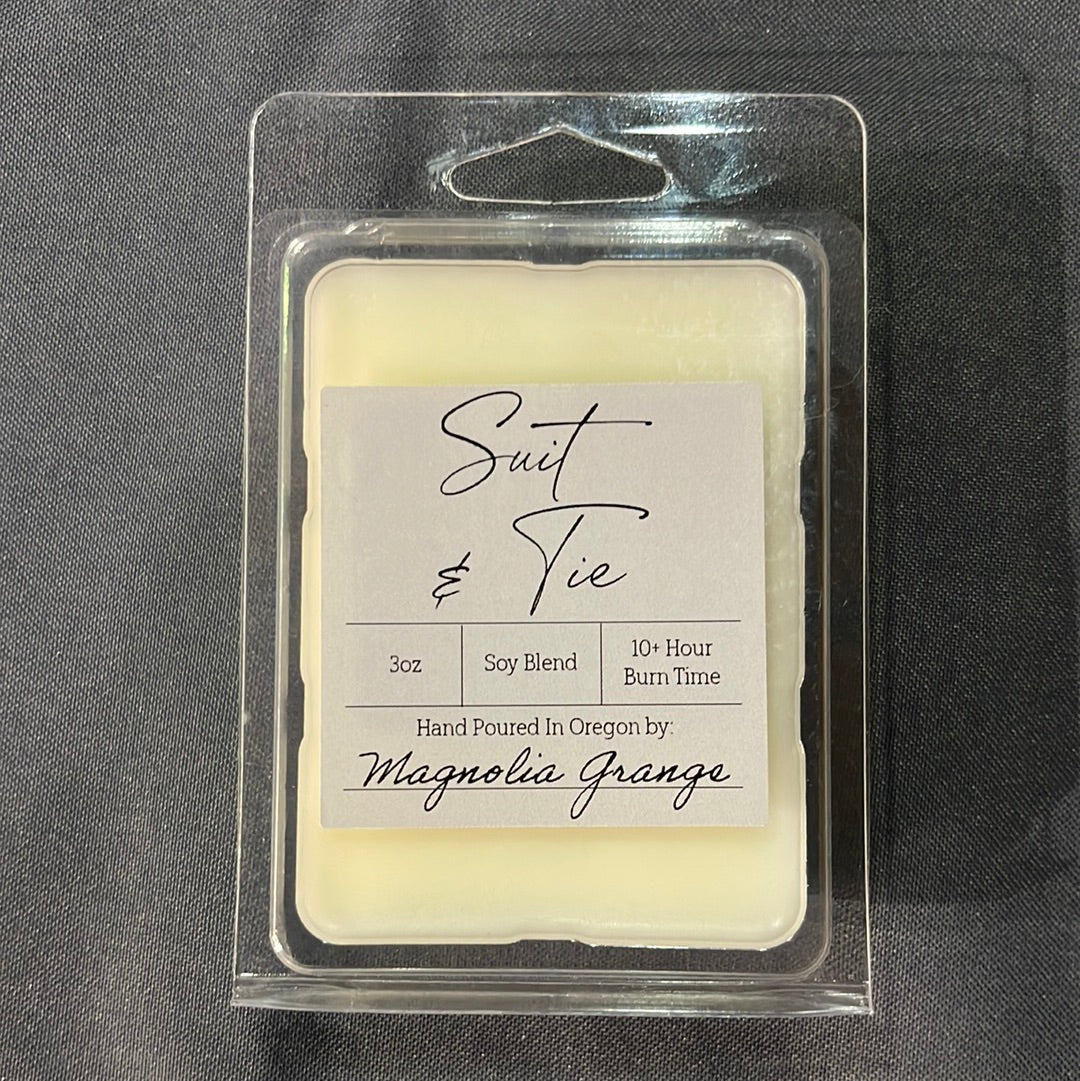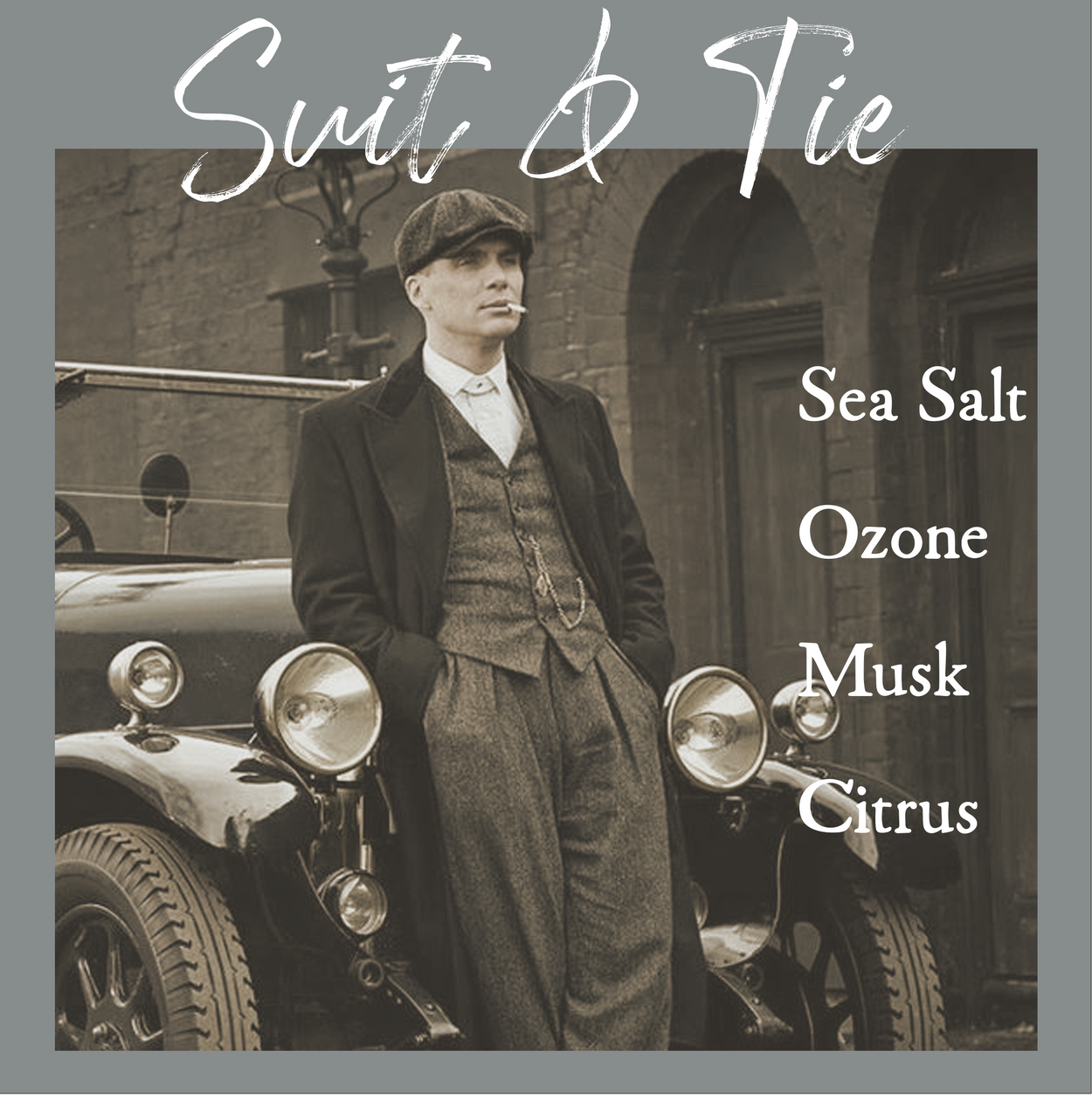 Magnolia Grange
Suit & Tie Wax Melt
Introducing our Men's Line, Suit & Tie is a captivating blend of scents to evoke the essence of a sophisticated and irresistible man. This fragrance carries you away to a world of allure and charm, where confidence reigns and style is paramount. It's seductive aroma is reminiscent of high-end cologne that exudes elegance and sensuality.
Clean burning, high-end, Coco-Apricot Wax.

Dye-free + Phthalate-free fragrance oils.