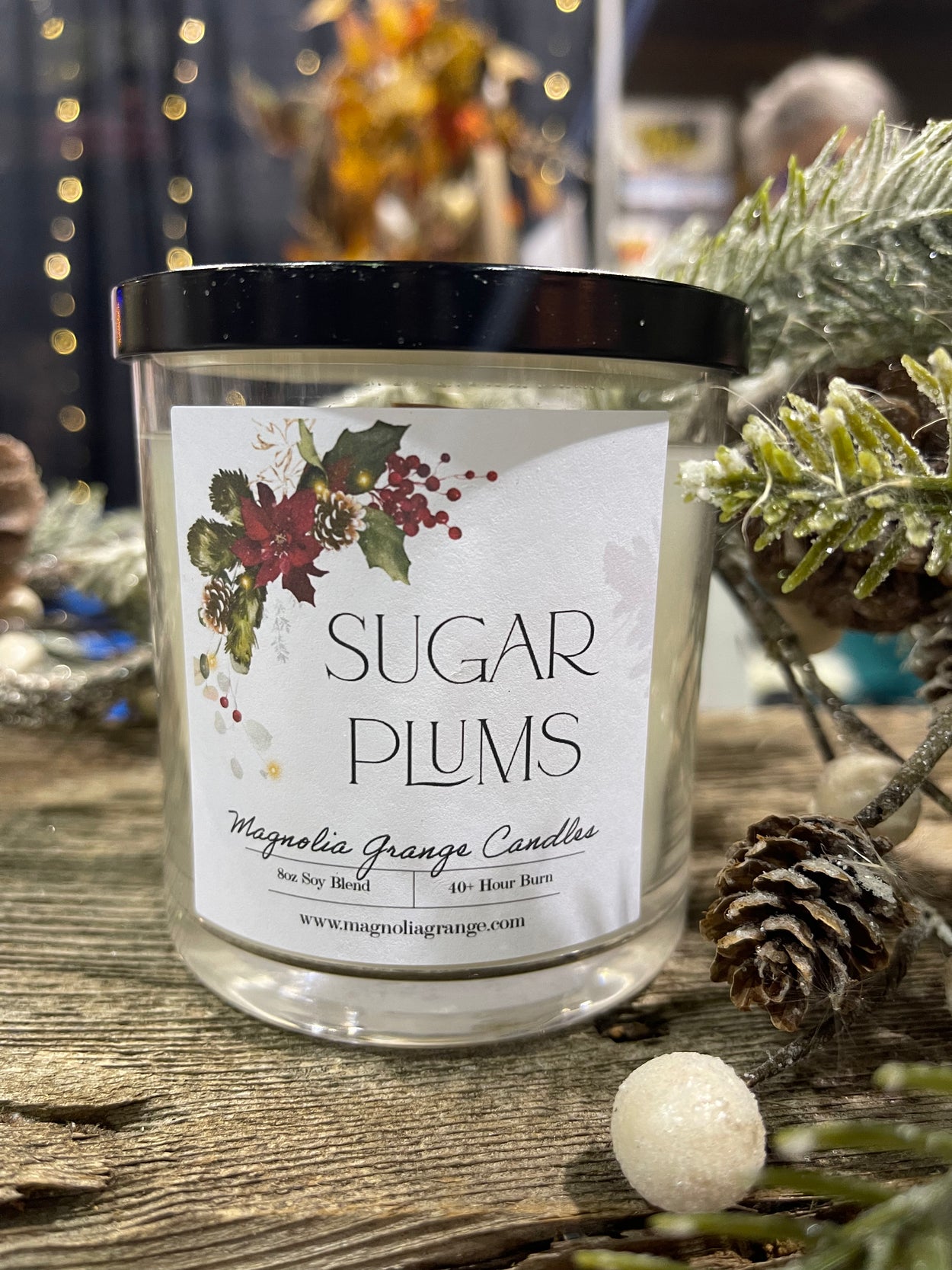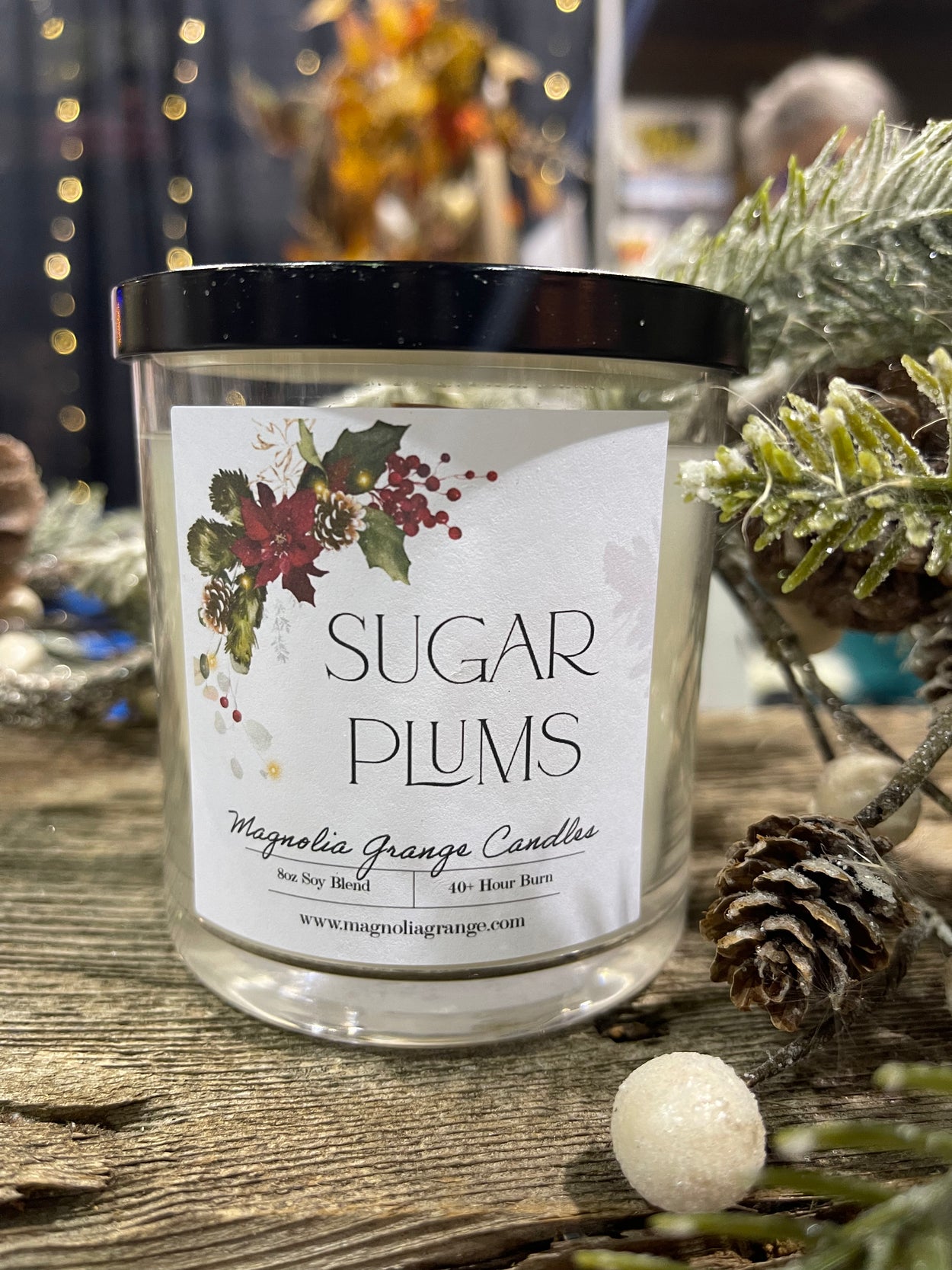 Magnolia Grange
Sugar Plums 8oz Candle
"While visions of sugar plums danced in their heads.." Sweet plums, nutty aromas, with a touch of shea and woody notes round off this decadent scent. You will also find amber, sugar, and tonka bean notes. So good it could be perfume!
Clean burning, high-end, and highly refined soy and food-grade paraffin wax blend.

Dye-free + Phthalate-free fragrance oils.
This candle has a wood wick from The Wooden Wick Co. To learn more about their patented wicks visit www. woodenwick .com/patents