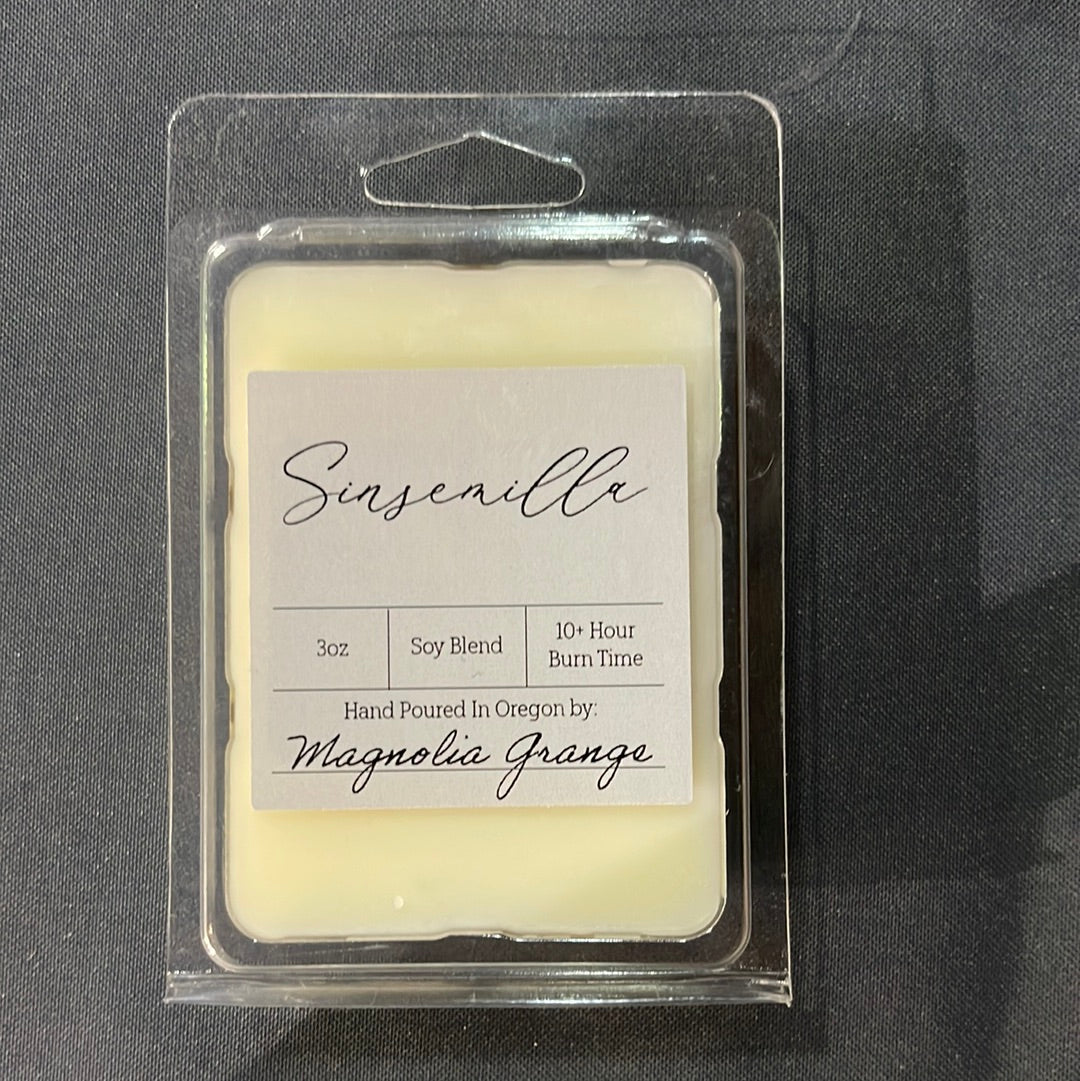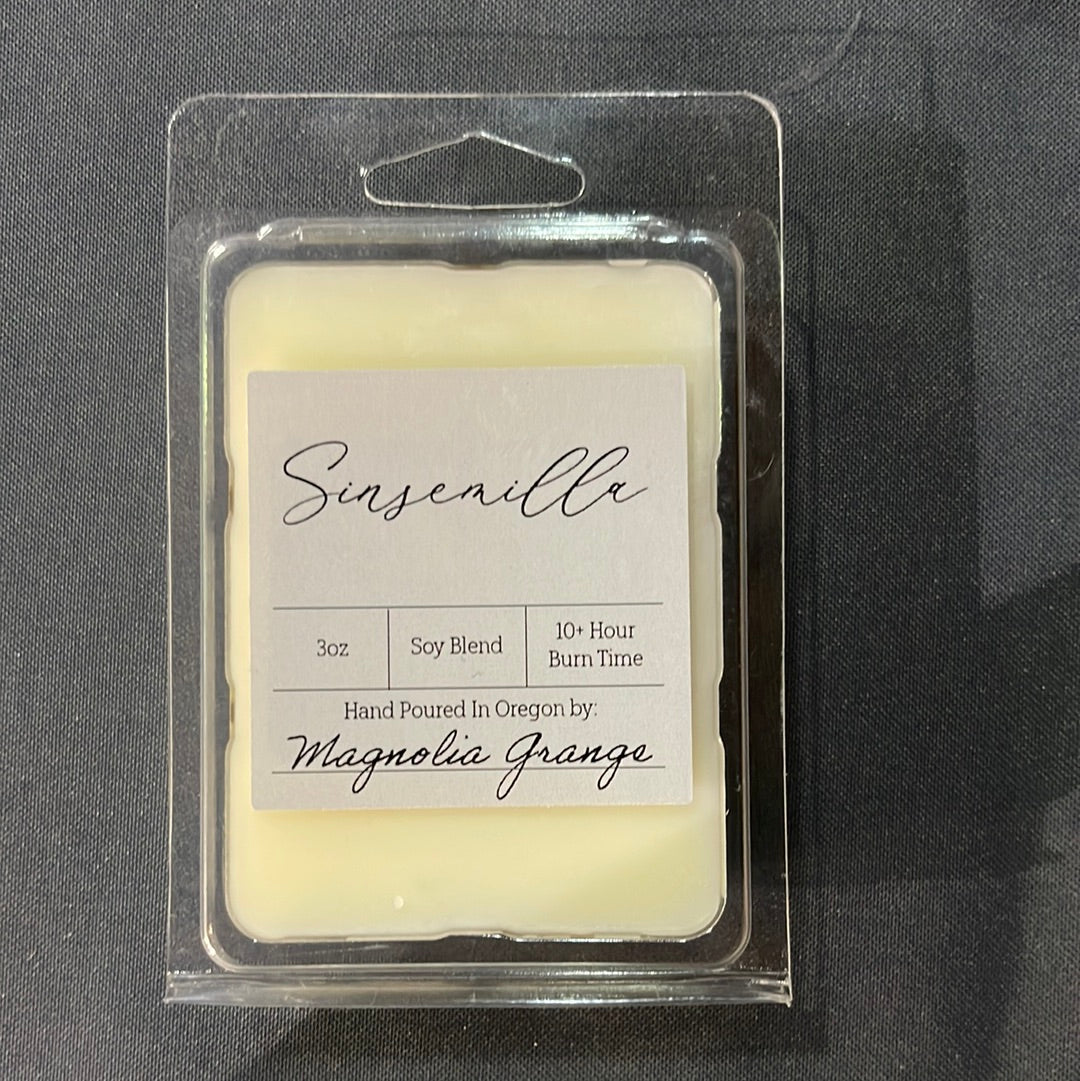 Magnolia Grange
Sinsemilla Wax Melt
This carefully crafted candle blends the earthy, herbaceous notes of cannabis with the rich, woody undertones of agarwood, resulting in a truly intoxicating fragrance. The Sinsemilla fragrance is designed to transport you to a tranquil space where nature's elements intertwine harmoniously. As you light the candle, a warm and inviting scent fills the air, evoking a sense of relaxation and serenity. The cannabis aroma adds a touch of herbal freshness, while the agarwood contributes its deep, resinous qualities, creating a captivating and immersive ambiance.
Clean burning, high-end, Coco-Apricot Wax.

Dye-free + Phthalate-free fragrance oils.