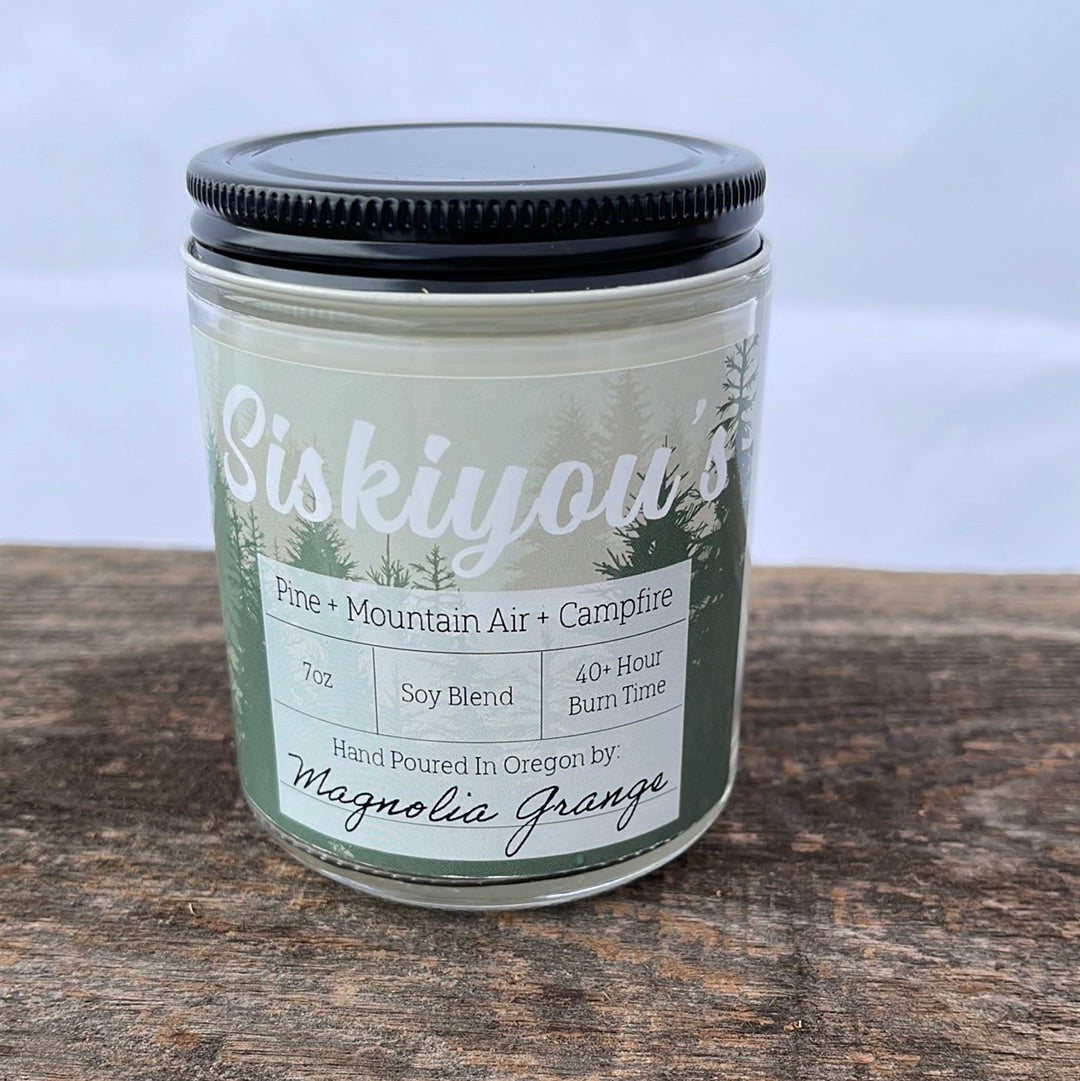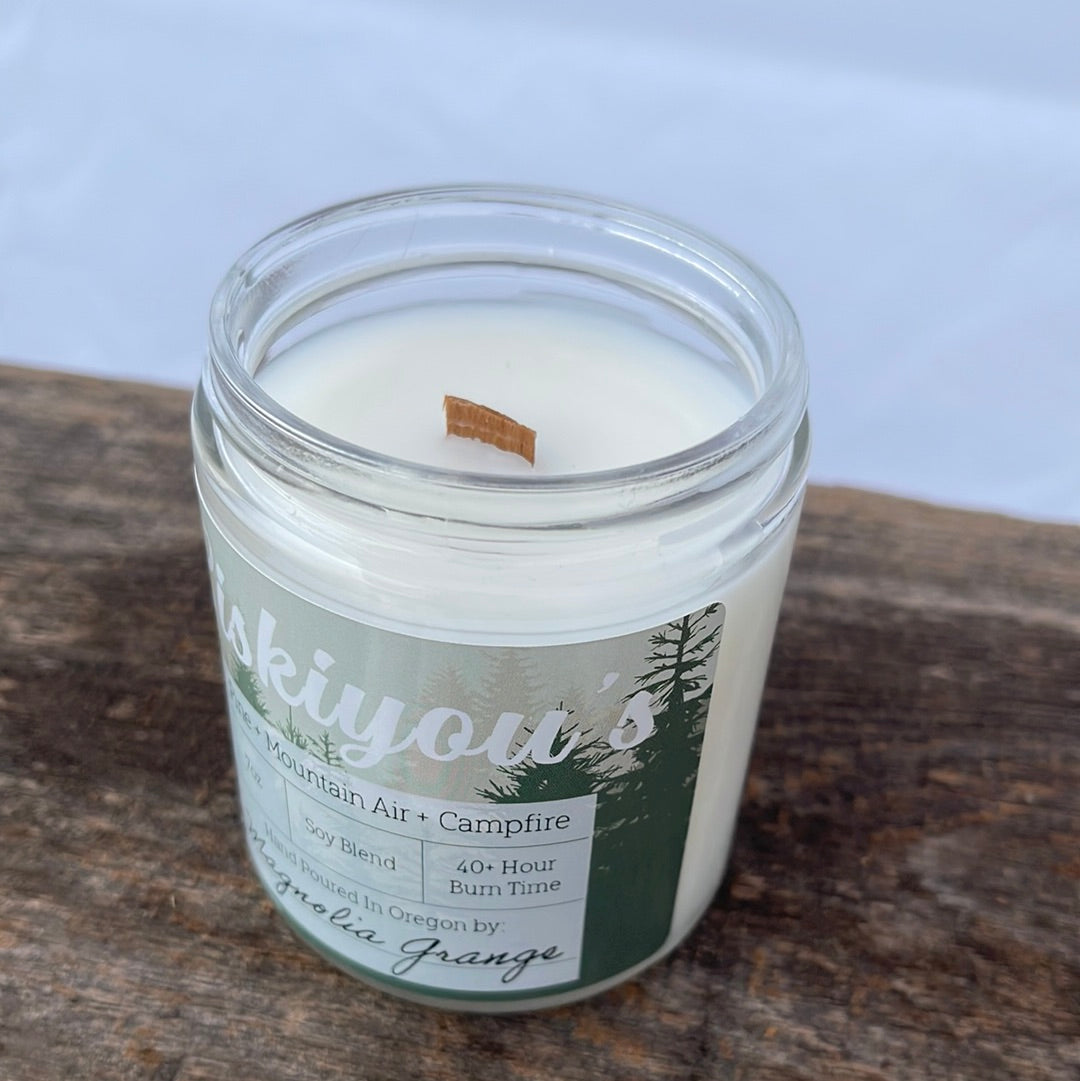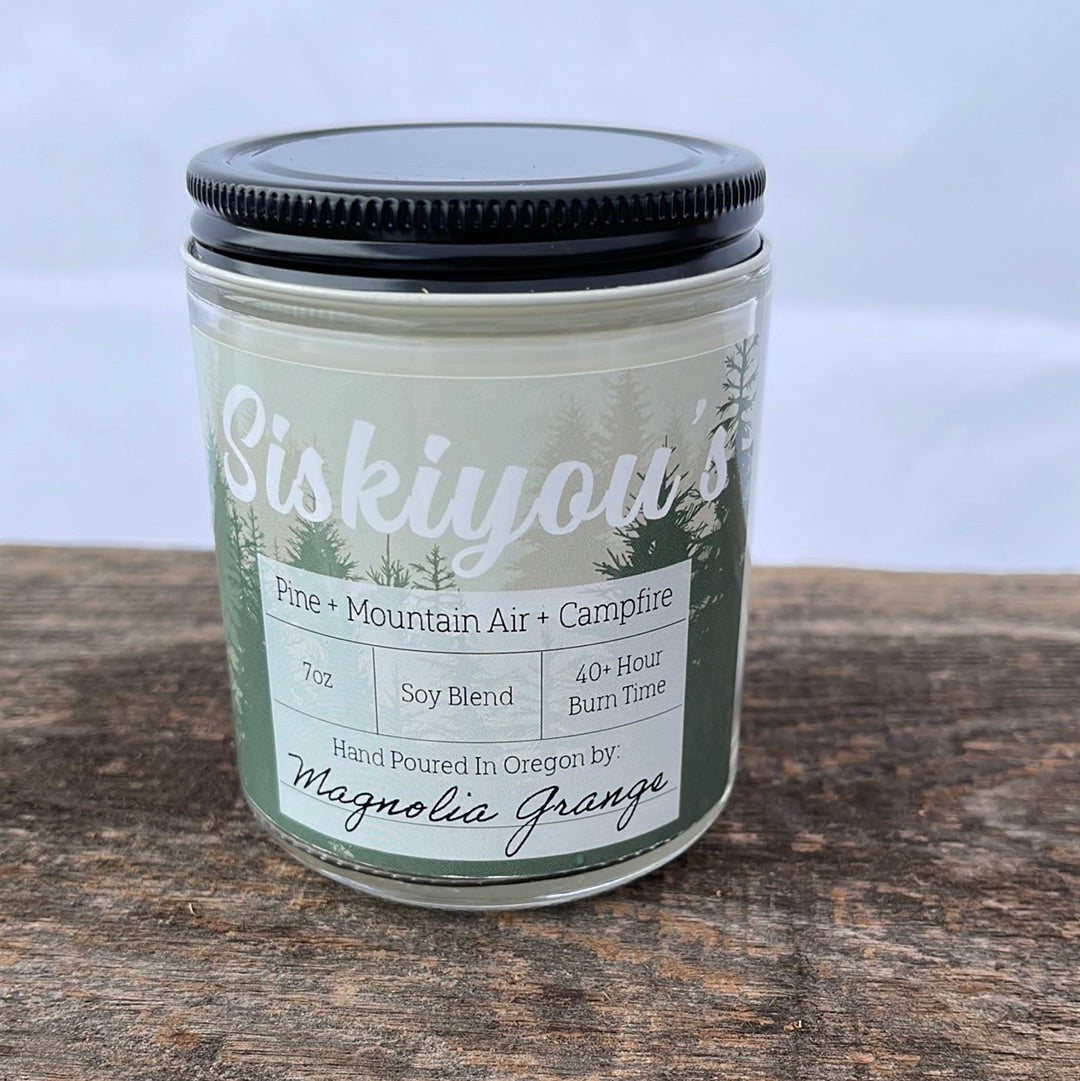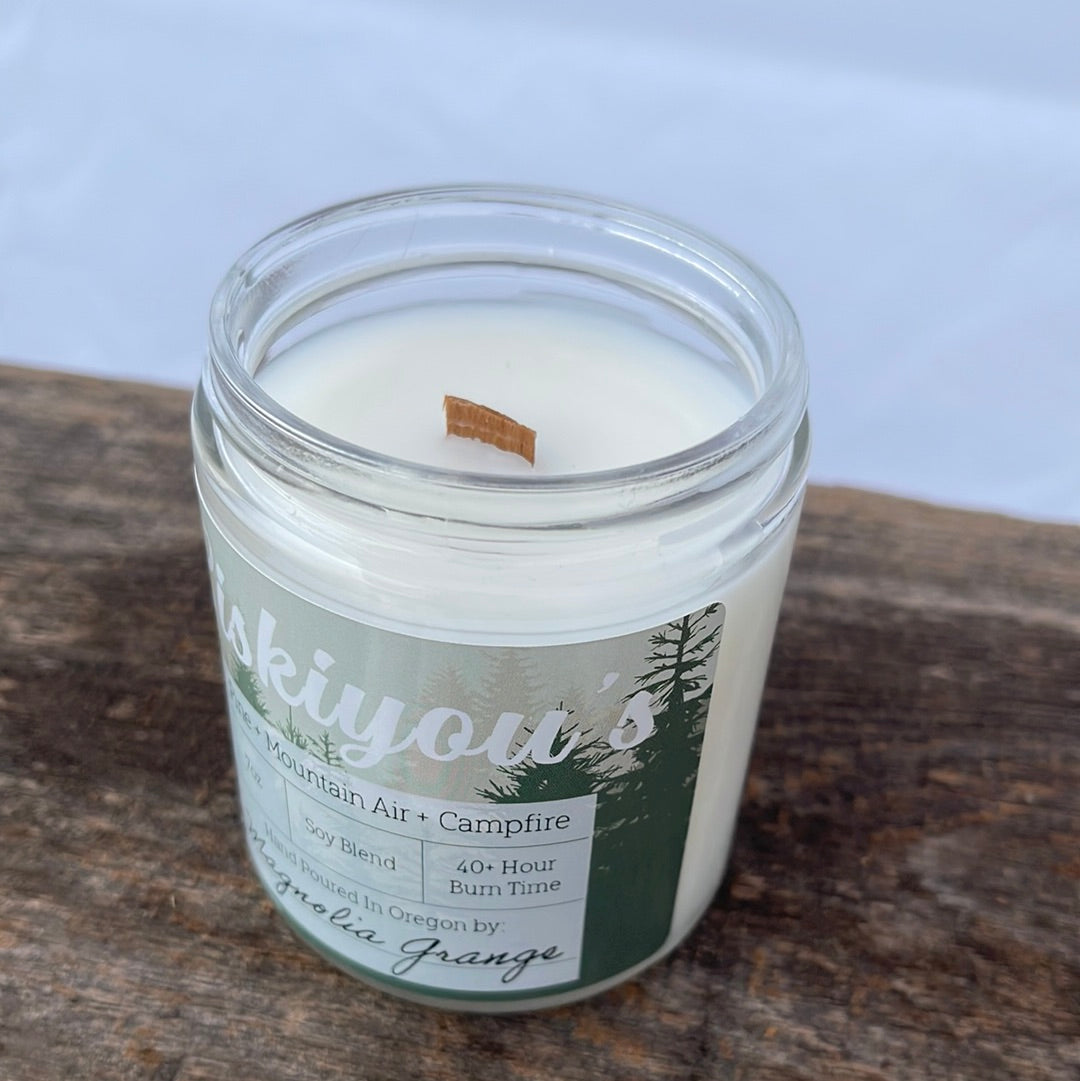 Magnolia Grange
Siskiyou's 7oz Candle {Wood Wick}
Pine + Mountain Air + Campfire

Footsteps crunching on pine needles while hiking through the whispering pines. The cool mountain air tickles your face as you sit by an evening campfire. Combines woodsy, mountain air, and campfire essence.

Clean burning, high-end, and highly refined soy and food-grade paraffin wax blend.

Dye-free + Phthalate-free fragrance oils.
This candle has a wood wick from The Wooden Wick Co. To learn more about their patented wicks visit www. woodenwick .com/patents