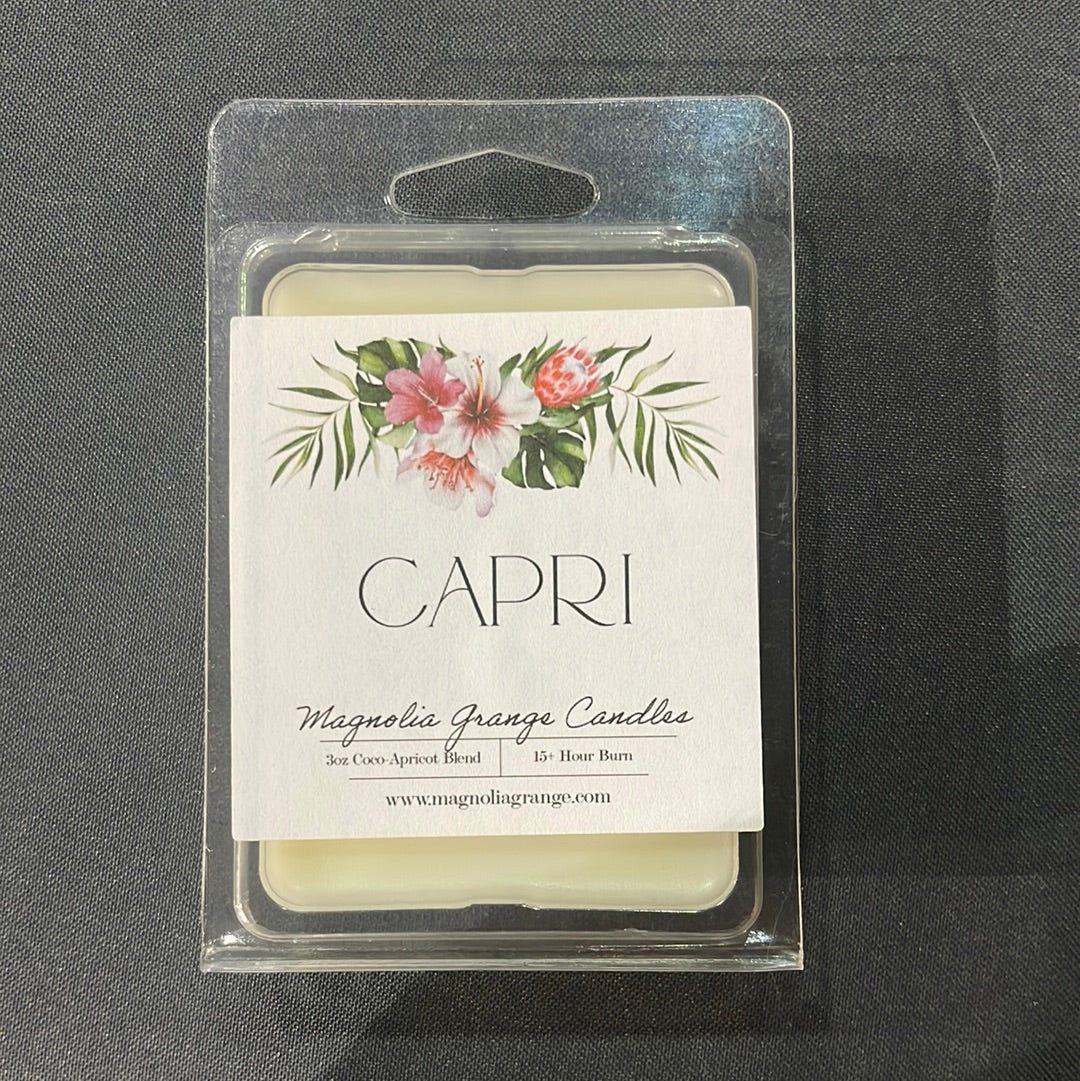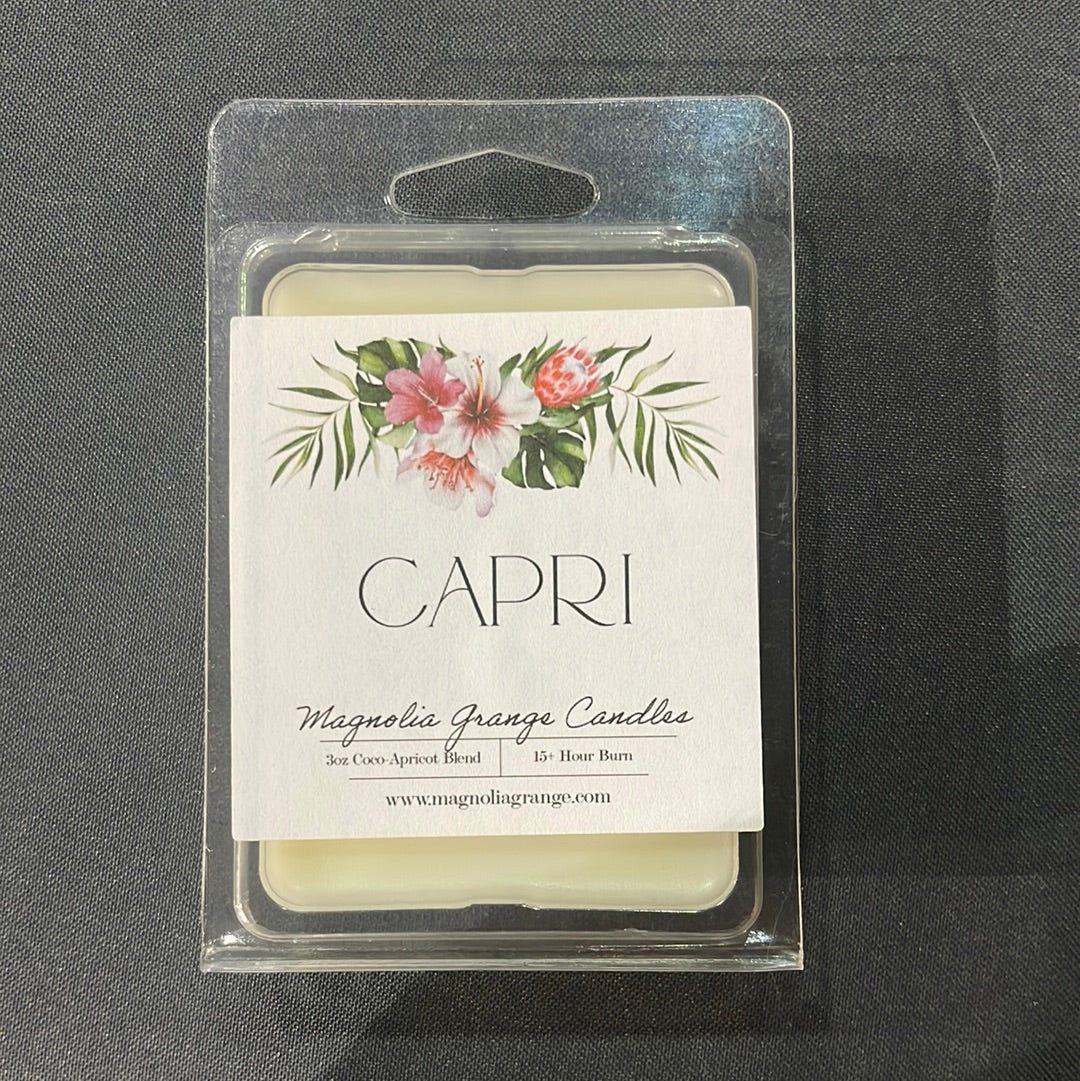 Magnolia Grange
Capri Wax Melt
A harmonious blend of sea brine and water notes intertwines to create a refreshing symphony that instantly uplifts your mood and clears your mind. Get lost in reveries of exploring the blue waters of Capri, Italy.
Crafted with the utmost care, our candles are made from premium, natural ingredients, ensuring a clean burn and long-lasting fragrance. Each time you burn this scent, a wave of the sea's allure will wash over your surroundings, leaving you feeling rejuvenated and refreshed.
Clean burning, high-end, Coco-Apricot Wax.

Dye-free + Phthalate-free fragrance oils.